The Advantages of Hiring a Private Practice Attorney
Aug. 30, 2022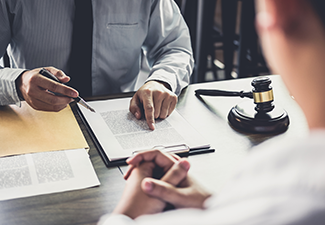 If you have been accused of or charged with a crime, your guilt, innocence, or contributing circumstances are not as important as hiring the right defense attorney to represent you. Of course, retaining one will cost money, but you sometimes do get what you pay for when it comes to legal representation.
The decision to hire a private practice attorney is to your advantage for multiple reasons. The choice of the right attorney to represent you is crucial. The outcome of the accusations and charges against you may depend on it.
When we agree to take a case at Korey Leslie, Attorney-At-Law, LLC, we agree to put the full force of our legal experience, time, and personal attention behind it. We recognize that you are making an investment that will affect the rest of your life.
Korey Leslie, Attorney-At-Law, LLC has helped clients in York, Lancaster, Harrisburg, and Camp Hill, Pennsylvania, mount formidable criminal defenses for more than a decade. Invest in us and we will invest in you.
What Are the Risks of Ineffective Representation?
When you hire a defense attorney or one is appointed to represent you in any criminal case, that attorney is obligated to do everything possible to defend you. Every possible avenue should be explored and no stone left unturned to combat the evidence against you.
Ineffective counsel is an attorney who demonstrates ignorance, unwillingness, inability, or prejudice in their representation of you. Among the outcomes you risk suffering from ineffective representation are:
Assertions made against the wrongfully accused are not challenged with evidence to the contrary;

A self-defense claim is never made;

Relevant extenuating circumstances are never brought to the attention of the court;

Mental health issues, competency, and diminished capacity are not evaluated;

DNA and other testing is not pursued when it could exonerate the defendant or not challenged by independent testing ordered by the defendant's attorney;

A witness who misleads the court or commits perjury is not impeached by the defendant's attorney; or,

The defendant is never prepared for cross-examination or counseled on their rights prohibiting self-incrimination.
When these examples occur, innocent people go to prison and others receive far too lengthy sentences or don't get the mental health services, substance abuse rehabilitation, and other services they need. Opportunities for alternative sentencing are lost. Fines and restitution are higher than they should have been. Probation, parole, and even community service last longer than they should.
What Are the Advantages of Hiring a Private
Practice Attorney?
You have three options for legal representation when charged with a crime. First, you could represent yourself, which is never a wise choice. Second, if you qualify under the income guidelines, the court could appoint a public defender to represent you. Third, you can hire an experienced, committed, and tenacious private practice attorney.
Public defenders and private practice attorneys are all law school graduates who successfully passed the Pennsylvania Bar Exam, swore the same oath, and are governed by the same rules of ethics. Resources, time, timing, and experience are what set them apart. Here are four key advantages of hiring a private practice attorney:
A private practice attorney will have access to the resources necessary to mount a viable defense. Such resources include DNA and other testing, mental health assessments, expert witnesses, private investigators, and forensics specialists. A public defender may not be allowed the money to pay for these resources and may not have the time to pursue them.
Private practice attorneys can give your case more attention. Unlike public defenders, who are assigned massive caseloads that all need their attention, an attorney in private practice can be selective, taking on only what the law firm can dedicate itself to.
Private practice attorneys can start on your case even before formal charges are filed. That ability to intervene on your behalf early could mean charges are reduced or in some cases, never filed or dismissed due to evidentiary issues. Public defenders are typically assigned to a case after charges are filed so there is no opportunity for early involvement.
Private practice attorneys often have more experience representing clients in complex criminal cases. They have taken on those complex cases because they committed the time and resources necessary to defend them.
What Should I Look for in an Effective Attorney?
You have a wide range of choices in defense attorneys, so begin with experience. Make sure the attorney has represented a significant number of clients facing the same charges that you are facing.
Ask the attorney about their caseload and availability. One of the advantages to a private practice attorney over a public defender should be your ability to talk to them at any time if you need to.
Finally, find an attorney who you can understand when you talk about your case and doesn't talk over your head. Your attorney should answer every question you have clearly and fully. You should feel like your lawyer is engaged in your case and truly "on your side." At the same time, find one who tells you what you need to hear, not what you want to hear. You need to trust the person who is representing you and advocating for your rights.
Trusted Experience When You Need It Most
Perhaps one of the greatest advantages to hiring a private practice attorney to represent you is that you get to choose who that person is. Neither the court nor the public defender's office makes that choice for you. So, choose wisely.
At Korey Leslie, Attorney-At-Law, LLC, we represent clients in York, Pennsylvania, and surrounding communities who make their own wise choice when hiring an attorney. If you are facing criminal charges, call us now.